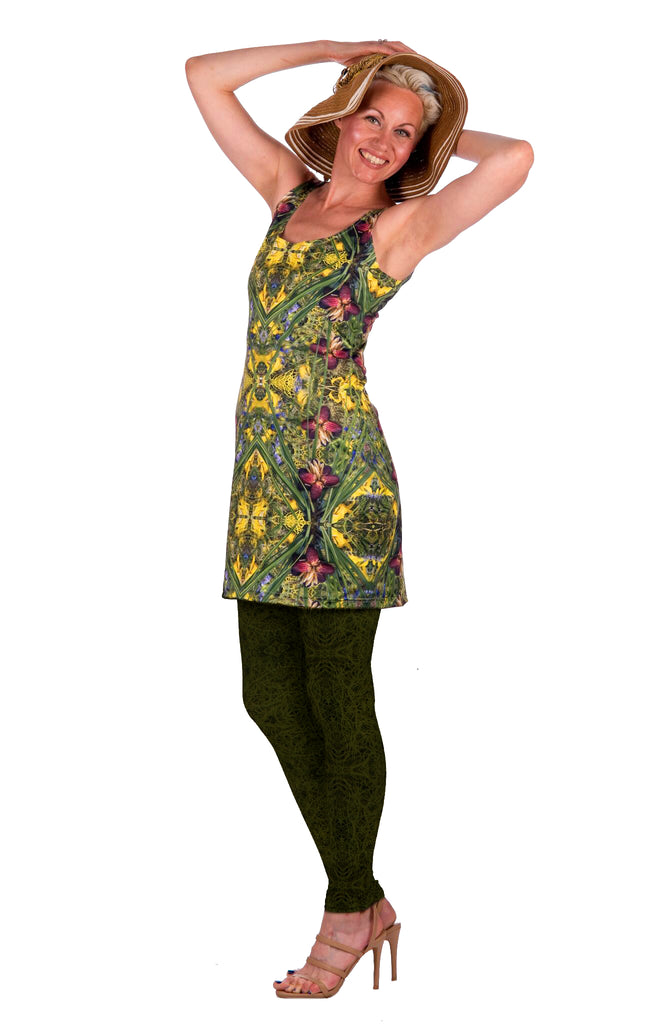 The WyEast Dress
This comfortable snug and stretchy Alpine plant ally dress has the medicine of your true and higher essence.
The plants were harvested up on WyEast and include Alpine Borage,  Usnea, Glacier Lilly and Ponderosa Pine. Alpine plants in general have  more direct and concentrated medicine spiritually and physically from being in such a clear environment. Alpine Borage Transforms deep seated sorrow, bitterness and blame as these emotions pass through the heart and higher chakras, and continuing to flow effortlessly, pouring forth from your throat chakra in a heart centered divine way. Usnea is antibiotic and is powerful in clearing infection and dampness.Energetically it allows us to feel that earth playful magic of the forest. Ponderosa Pine promotes the feeling of being whole and in harmony as well as being joyful in one's higher self. Glacier Lilly encourgages us to stand up tall and to be heard. To share's one's natural gifts.
This alpine medicine is supportive in bringing your true essence into the world in an evolved and authentic way.
Eco Poly. Lined with dark purple high quality anti-bacterial fleece. Gentle wash cold. Mild detergent.