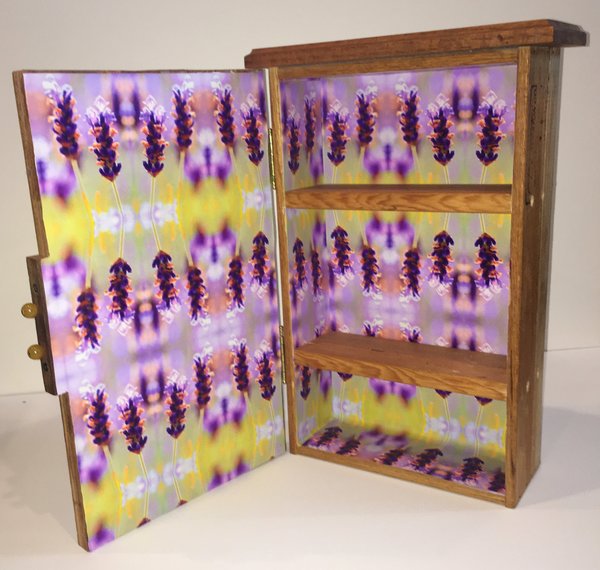 Hand Made Vintage Lavender Medicine Cabinet
Each of these cabinets are hand made by renewing a drawer and cut wood pieces from beautiful grain shoot pieces from a historic barn in Aurora Oregon.  In addition the cabinets have been covered with Lavender visual vibrational medicine for calming and uplifting spiritual energy.
The wood on the front of this cabinet came from an old grain barn that was being dismantled in aurora Oregon. It is the wood that was used for many years on the inside of the grain shoot. The soft wood of this very old plywood wore off from so may years of grain sliding over it. The result is this beautiful wood that looks like the sand after a strong undercurrent. The drawer came from the rebuilding center in Portland, OR. One of a kind.
Custom orders are available and the TAT is 3 weeks.